Hey guys. Welcome to the first installment of Know the Meta. Right now we're in a lull in terms of the competitive scene until YCS Sydney so I'm going to continue the YuGiOh analysis with some theory-oh! Today, I'm going to discuss everyone's favorite critters from the deep, Mermails, for the upcoming January 2014 format! We'll take a look at the potency of the deck, issues the deck faces, and the plethora of strategies a smart duelist can utilize to combat these nasty fish.
Mermails are easily one of the most difficult meta decks to pilot properly. Each hand presents the player with a myriad of possible plays and it is always up to the Mermail duelist at hand to decide which play he or she should act on. The more options you have, the more opportunities you have to make a mistake. Hence, you'll find that a lot of players with less skill are failing to get solid results with the deck. Despite this, many people (Billy Brake, Sorosh Saberian, James Guerrero, and Jeff Jones to name a few) have had continue tournament success with the deck, proving the skill required to play this deck to tournament success. While Mermails are 2 Dragoons, 2 Tidal, and 2 Diva away from their full power, they still offer a lot of potency and precision that make them a viable contender for this format.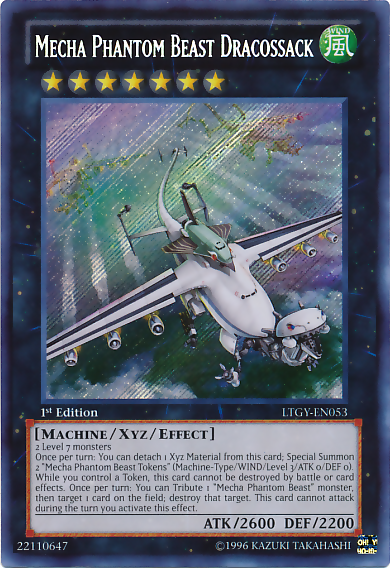 First, let's discuss the play style Mermails employ. The Mermail deck has one of the largest arsenals of removal in the history of the game. In the main deck, most Mermail duelists will include a full 3 copies of Atlantean Heavy Infantry, 3 copies of Atlantean Marksman, 3 Mystical Space Typhoons, Dark Hole, and sometimes even a Salvage or two to reuse the fallen Atlanteans! If those weren't enough, Mermails also offer a plethora of removal in the extra deck, with builds including the precise sniping Scrap Dragon, Gungnir, Dragon of the Ice Barrier, Mech Phantom Beast Dracossack, and Number 11: Big Eye, to the massive field nuking behemoths such as Black Rose Dragon and Evilswarm Exciton Knight. Because of the wide array of removal the Mermail duelist has access to, it's imperative to remember to not commit anything to the board unless it's absolutely vital. If you don't have anything for your opponent to destroy, they're more than likely going to take a negative in terms of card economy to summon that Mermail Abyssmegalo (especially since the limit of both Dragoons and Tidal). Unfortunately, this leads us to what I like to refer to as the "Mermail Paradox". If you don't commit anything to the board, you force the opponent to go negative in card advantage in order to make plays, however you do open yourself up to a potential OTK from the Mermail duelist. Don't let Diva's limitation fool you, this deck still has an insane amount of ways to OTK with Gunde Spheres and Megalo's terrifying effect that allows it to take away 60% of your life points. Those Divas and Tidals are just icing on the cake.
So how does one combat this conundrum? You want to run traps that can be activated in response to your opponent's removal effects. Cards like Dracossack, Gungnir, Scrap Dragon and Atlantean Marksman make Mirror Force and Dimensional Prison practically useless against Mermails. However, cards such as Bottomless Trap Hole, Torrential Tribute, and Compulsory Evacuation Device are perfect cards to commit to the field in this matchup because you can use them in response to your opponent's removal. Fiendish Chain is also a great pick against Mermails but this is to a much lesser extent due to the existence of Dracossack (a card that annoyingly makes Fiendish Chain a negative 1 in certain cases).
Besides being careful about your card commitments, it's also important to note the fragility of the Mermail deck. Oftentimes, Mermail duelists will expend most of their resources in an effort to commit a play and will often be left with a few cards in hand along with a Dracossack on the field. Choosing when to Maxx "C" or disrupt their play is imperative. Never attempt to Maxx "C" or activate a trap card (unless you're forced to because of Marksman) while your opponent is initially starting a play. Choosing to disrupt your opponent after they've committed their hand to the play is much more effective. Mermail decks cannot stop in their tracks like Dragon Rulers can because, unlike Dragon Rulers, they have a very finite amount of resources. Mermail duelists usually need multiple cards in order to make any sort of impact on the game state so once you disrupt them while they're already commited to a play, they are either pushed to let you get more draws off of Maxx "C", unable to complete the play at all, or forced to leave their field vulnerable to a counterplay.
Games 2 and 3 against Mermails are a bit trickier. With crazy techs such as Chain Whirlwind, Creature Swap, and more making headway in the Mermail community, it can be difficult to properly analyze how one should approach side decking for this match-up. Obviously, each deck's sidedeck for Mermails will be different so I won't dwell on this terribly much but I will choose to delve into a little theory-oh regarding generic side deck cards against the deck. Mermail duelists will always side in Spell/Trap removal. Whether it's Chain Whirldwind, Dust Tornadoes, extra Mystical Space Typhoons, or even Royal Decree, the Mermail duelist will always bring in extra Spell/Trap hate because they know there are many common Spell/Trap floodgate cards (Dimensional Fissure, Macro Cosmos, Soul Drain, Mind Drain, etc.) that completely shut them down. So what happens when you side in cards such as Banisher of the Radiance instead? With Diva and Dragoons both at 1, it will almost be impossible for a Mermail player to breakthrough a Banisher of the Radiance backed up protection. Sure, the Mermail opponent can attempt to use their sided in Spell/Trap removal to get rid of your backrow and destroy your Banisher with a Pike, however it becomes much more difficult for your opponent to determine which backrow to destroy. Whereas siding in something like Macro Cosmos puts a huge target on it, siding in a Banisher to supplement a deck that already supports heavy backrow makes it much more difficult for the Mermail duelist to determine where to chuck their MST. Now that Heavy Storm is gone, it's almost impossible for Mermail duelists to access mass destruction while Banisher of the Radiance is up on the field. An MST for their Decree and a couple of real backrow are all you need to control the duel from there.
Hopefully, I've shed some light regarding the Mermail deck for the upcoming format. With the proper mindset game 1 and an effective side deck strategy, we should barely see any of these creatures in the top 32 of premier events. I am a fan of the deck but I feel like the fragility and frailty of the plays are what ultimately hold this deck back from being a solid tier 1 contender. Don't get me wrong, I think they'll do fine this format but if you're looking for a guaranteed tier 1 deck to play, look elsewhere.
If anyone has questions or requires clarification, I'd be more than willing to provide it. Comments, as always, are more than appreciated. I hope you enjoyed and please let me know what other decks you guys want me to discuss in the next installment of Know the Meta!